Product Info
The ceiling sensor is the preferred infrared sensor for optimum performance. It works with our Infrared Receiver Amplifier systems, Infrared Sound System and Infrared Microphone Receiver systems.
This unit needs to be installed on the ceiling at least 3′-0″ from the video projector. It comes with a mounting/ support bracket and 50 feet of plenum rated cable with RCA connector on each end. The ideal location for the dome sensor would be in the centre of the ceiling. This will provide a clear signal path for the IR transmission from the transmitter to the dome sensor without obstruction.
In addition, you will have 360° coverage and will minimize the transmission distance for more reliable performance. It collects the infrared transmission signal via 6 large detecting diodes. The sensor is connected to the mixer/amplifier via a plenum rated cable terminated with RCA connectors. The mixer/amplifier supplies the power to the sensor.
Features:
Reception area: 232m2 / 2500ft2
Operating range: 15m radius from the sensor.
LED Power Indicator.
Phantom Powered by Receiver / Amplifier.
15m cable. RCA type.
Ceiling mount rack.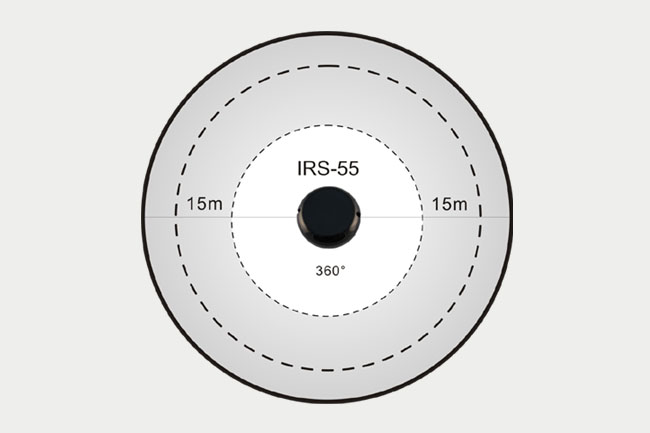 Tech Specs
| | |
| --- | --- |
| Operating Frequency: | 2MHz to 2.8 MHz |
| Operating Range: | 15m radius from the sensor |
| Signal / Power Interface: | Female RCA |
| Reception Area: | Approx. 232m2 / 2500ft2 |
| Power Indicator LED: | Green |
| Reception Angle: | 360° full semi-spherical(half dome) coverage |
| Dimensions: | 118(DIA) x 35(H) mm |
| Weight: | 210 g |
Downloads
Product Brochure: link