Description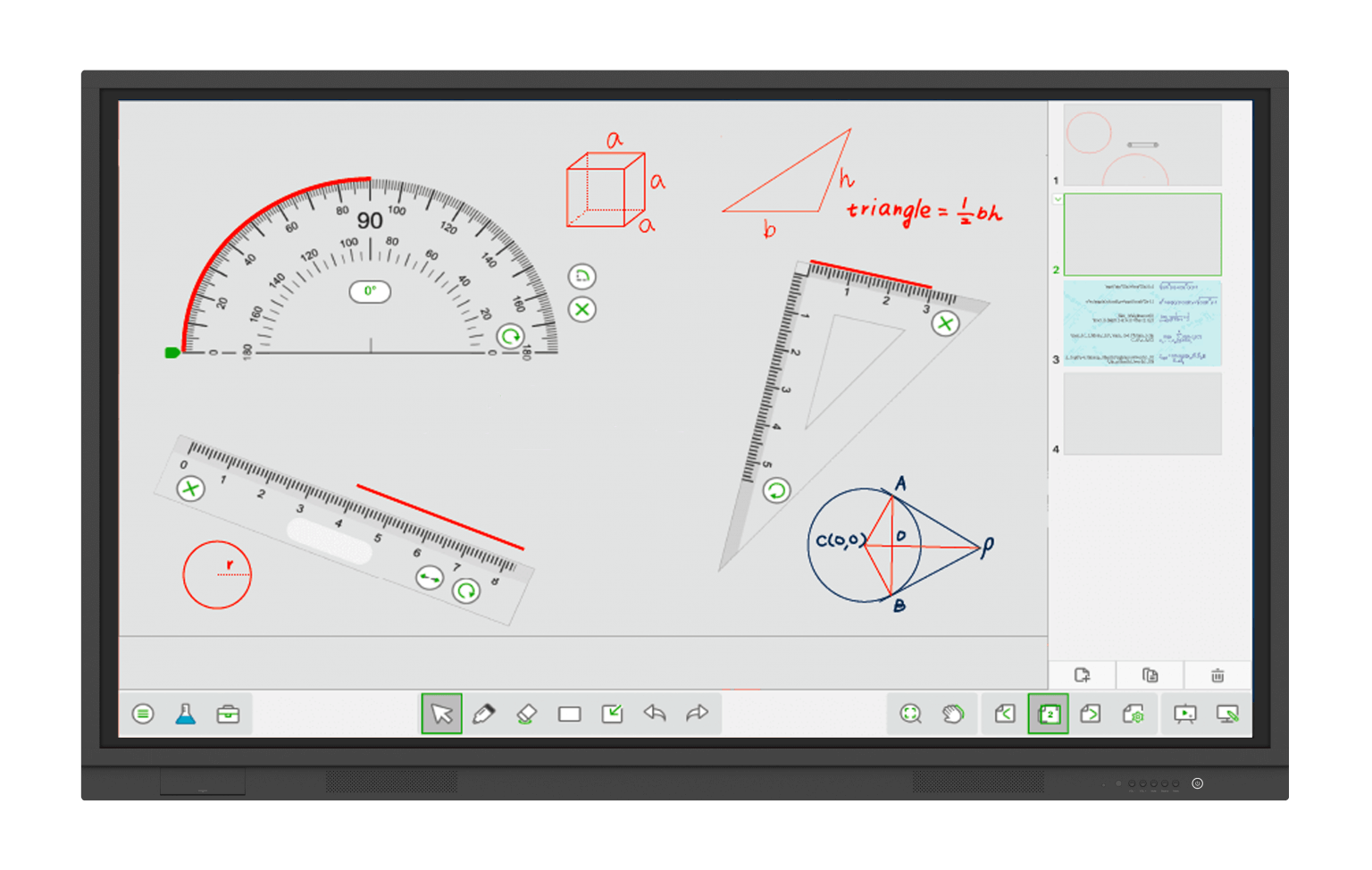 Revolutionizing the education sector
The most cost-efficient I Series has been designed to transfer the traditional classroom setup to a digital classroom. 4K screen in many sizes brings digital content alive to engage student attention.

What you can do with I series?
The most economical Touchscreen on the market

Group discussions

Brainstorming and whiteboarding
Intuitive Windows Interface with external PC or optional built-in OPS PC, No extra learning required.

No more technology hindrances. Replace outdated whiteboard and projector setups with a single display that eliminates all possible failure points and maintenance costs.

Free download Education software

newline Teach Infinity II supports multiple subjects including Math, Chemistry, Physics, etc.

Time-saving in preparing lessons and conducting lessons.

The I Series combine the function of the projector, interactive whiteboard, speaker, and PC. Turn your traditional classroom into a modern digital classroom.
Tech Specs
| | I SERIES | I SERIES | I SERIES |
| --- | --- | --- | --- |
| Model | TT-6519I | TT-7519I | TT-8519IS |
| Size | 65" | 75" | 85" |
| Display Area | 1428 x 804 mm | 1650 x 928 mm | 1872 x 1053 mm |
| Weight | 45kg ± 2KG | 59kg ± 2KG | 69kg ± 2kg |
| Resolution | 3840 x 2160 pixels | 3840 x 2160 pixels | 3840 x 2160 pixels |
| Touch Technology | Infrared Touch | Infrared Touch | Infrared Touch |
| Touch Points | 20 Point | 20 Point | 20 Point |
| Viewing Angle | 178° | 178° | 178° |
| Embedded Operating System | None | None | None |
| RAM | 2GB DDR3 MCP | 2GB DDR3 MCP | 2GB DDR3 MCP |
| CPU | MIPS Advanced Multi-core CPU | MIPS Advanced Multi-core CPU | MIPS Advanced Multi-core CPU |
Downloads
Product Brochure:
Newline I-Series